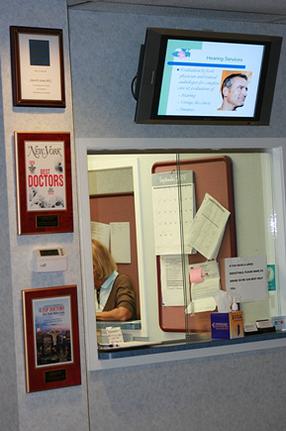 We ask all new patients to our practice to complete a few forms that help us provide you the best of service and care. To download these forms, just click each link:
Billing Informantion Form
Initial Medical History Form
Cosmetic Interest Questionnaire
Please return the completed forms to the receptionist upon your arrival, and present your insurance cards. Please read our policy statements prior to your visit.
HIPAA Notice of Privacy Practices
Financial Policy Statement
Drug Authorization Policy
 
We use every effort to accommodate your needs in scheduling appointments. Please help us serve you better by keeping scheduled appointments. With the large volume of patients whom we serve, if you need to cancel your appointment, please do so no less than 24 hours before, barring any emergency, so we may make your appointment time available to others on our wait list. If you are unable to cancel your appointment without notifying us a missed appointment fee will be assessed.
Contact Us
Please use the fields below to request an appointment or send us a message.
Insurance
We will tirelessly work on your behalf to ensure that you enjoy the full benefit of your insurance.
We are in-network with most major health plans. In-network patients with co-pays and/or deductibles must be paid at the time of your visit.
We gladly take care of many patients out-of network. We will submit bills to insurance on behalf of our out-of-network patients and take into consideration suggestions the plan may make. You may receive a check from your plan, in which case please present that to us.
For those who have health insurance but with limited out-of-network coverage, or for those with no health insurance at all, we offer services on a time basis that includes professional care and all testing performed on site, such as hearing tests, x-rays, allergy tests, and breathing tests. These services would not be submitted for insurance coverage as plans do not recognize inclusive medical services billed on a time basis.
Payment for services is due at the time the services are rendered.