This web site reflects and expresses our philosophy of providing personalized quality services within our state-of-the-art facility. We embrace our patients with compassion and honesty.
The most important part of being a physician is to diagnose correctly and educate our patients completely. Armed with that, patients are empowered to choose the best path for their treatment. For us, that includes a full discussion about traditional as well as cutting-edge treatments, including medication, immunotherapy, and/or surgery.
As our name describes, we uniquely practice both ENT and Allergy, since many ENT problems are manifestations of an undiagnosed or under treated allergic process. We have proudly been servicing the Connecticut communities of Trumbull, Stratford, Bridgeport, Easton, Monroe, Shelton, Fairfield, Westport, Weston, Newtown, and Milford since 1987.
Please browse our website and communicate with us how we can make further improvements for your benefit. We look forward to taking care of you.
Steven B. Levine, MD
Varda Schary, MS, Audiologist
---
COVID 19
The novel coronavirus disease of 2019 ("COVID 19") is a serious public health issue, and we are part of the solution. Our patients commonly present with cough, post-nasal drip, reduced or absent sense of smell, runny nose, headache, wheezing and even shortness of breath. These may be signs of allergy, sinus, or a viral infection including COVID 19.
Our office is open and here to help. We may ask you a few screening questions and will offer either an appointment with the doctor in our office or via telemedicine. Telemedicine is a new method of providing communication and advice through smart phone technology, and it is a covered service during this national emergency.
Please know that we are here to help, keep you and your family safe and healthy, and if necessary, direct you for COVID 19 testing.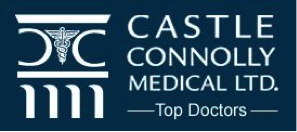 powered by BirdEye